I get no respect...
"I could tell that my parents hated me. My bath toys were a toaster and a radio."
"I remember the time I was kidnapped, and they sent a piece of my finger to my father. He said he wanted more proof."
"My wife, let me tell you about my wife. She wants to have sex in the back seat of the car, but she wants me to drive."
"My wife made me join a bridge club. I jump off next Tuesday."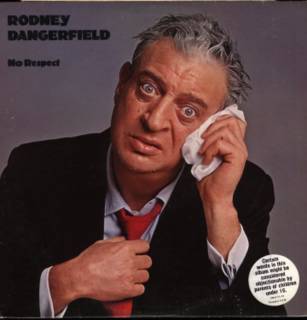 RIP, Rodney Dangerfield.