suh-weet!
finally got me a new system. it's a tablet. it's purty. and fast.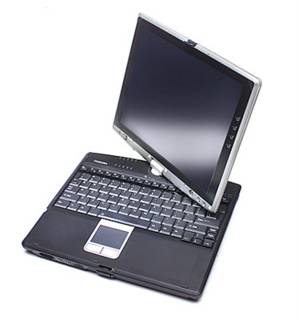 i likee :D
and my mouse is so damned cute. it's about 3 inches long and 1 inch wide. or, the length of my middle finger and 2 fingers wide. whatever.
it's going to give me problems in the long run, i know it.
it's about time i got a new system. except the IT guy moved all my stuff over. i hate when people go into my system. makes me nervous. i like to keep my shit hidden.