wedding cake
bet they saved a bunch of money on their wedding cake. mmm. twinkies.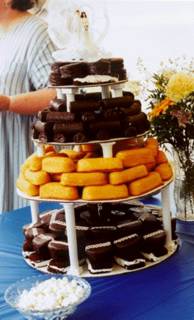 i can't believe that anyone would actually do this. i mean. i just can't. i kept thinking maybe it was fake. i don't know. it looks real, though...
they must really love those hostess cakes.
yo, where are the snowballs??? i feel cheated.