pictures
i'd like to just say, in advance, sorry for all the pics of me. i think steve is biased or something. there seems to be a lot of pics of me...
DAY 1
so, here we are. we just walked into the voodoo music fest. and this is our first drink in new orleans. from L to R: jules, steve's friend (and my co-worker) and me. right now i'm saying, "dude, as soon as steve's done taking this picture, i'm so kicking your ass. seriously."
here we are on bourbon street. we're on our way to pat o'brien's.
good god! first sip of my first hurricane. damn, that's strong!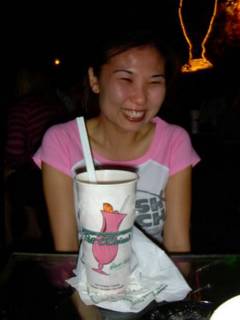 maybe halfway through my hurricane... goddamn, but everything's so funny right about now.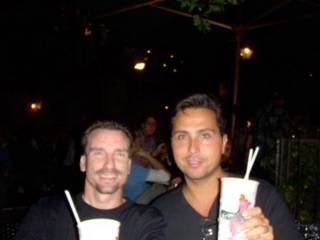 steve and friend. oh, look at the cute little superman curl steve's got going on. also, sorry for the blurriness of the pic. i was drunk.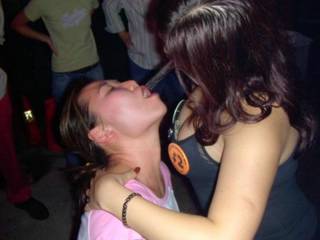 one of many shots at razoo's (or however you spell that).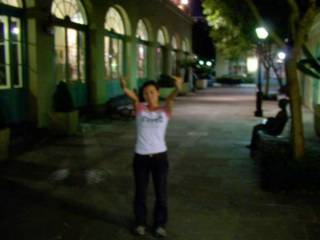 fuck you and good night.
DAY 2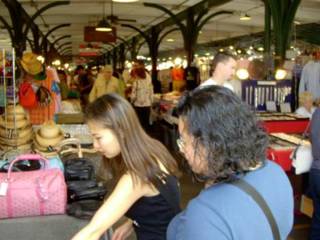 the french open air market.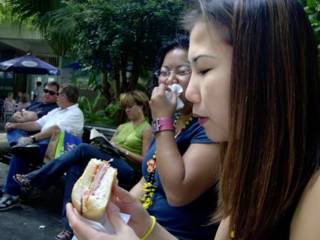 about to dive into my muff...aletta. mmm. from the central grocery who boasts the original muffaletta.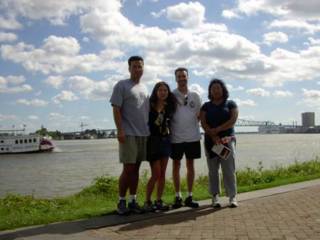 here we are in front of the mighty mississippi.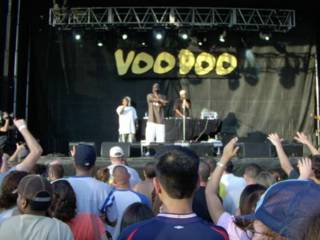 de la soul at day 2 of voodoo music fest.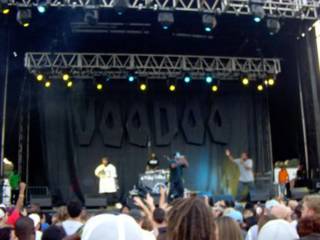 a tribe called quest.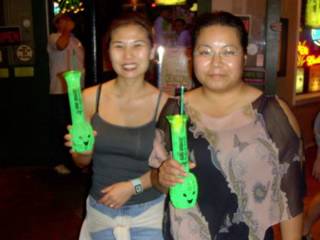 our hand grenades. look at those evil little faces. they're so happy to fuck us up! little hand grenade bastards.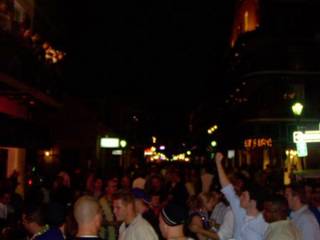 to quote steve, "it's always mardi gras on bourbon street."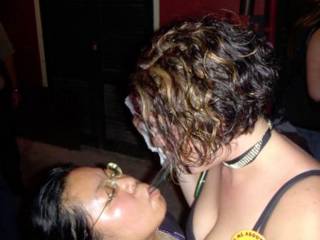 julia's first shot at razoo's.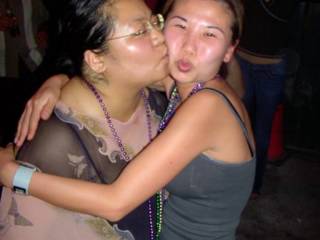 she likes me! she really, really likes me!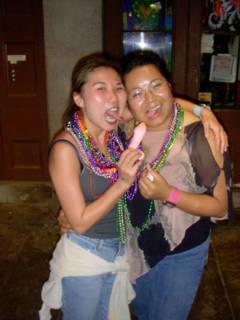 that's right, i got beads with a cock attached. not only that, but it fucking squeaks, too. how awesome is that???? sadly, i didn't earn those. but i kept them. hehe.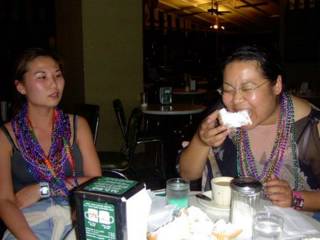 and back to cafe du monde for beignets. mmm. beignets. i so wanted to grab it out of her hand and eat it.
and then we got 1.5 hours of sleep and got up and made it home somehow. i still don't know how.
hope y'all appreciated this. :) i was having problems with the "hello" program, so it took me an hour to get this done. :(