for my fellow drum 'n' bass lovers...
and other people who love great (electronic) music. (though i'm not sure i should put jules in that category because she sullies her good taste with "artists" such as britney... hehe)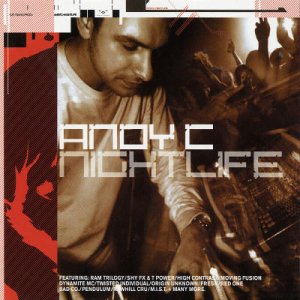 andy c
, founder of ram records and resident dj at
fabric
, world-renowned club in london, put out a 2 cd album called
nightlife
. finished disc 1 and just started on disc 2. each cd has a very distinctive sound, but both are great (so far...). but what else would you expect from him? i think it came out a while ago, but i'm just getting a chance to listen to it now... so, if you've not gotten a chance to listen to it, get it... andy c kicks ass.