mean girls
so, we watched mean girls last night. normally i don't like those teen movies, but i actually requested this...
when steve told me we got it in the mail, i got all annoyed with him. and he had to remind me that i wanted it... i got mean girls confused with some other lindsay lohan flick...
but mean girls i wanted to watch? why?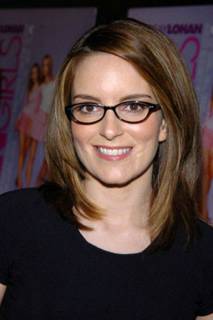 can i just say... tina fey totally has that hot librarian look going on...
TINA!!!! I WANT TO HAVE 10,000 OF YOUR BABIES!
she's so goddamned funny on SNL... anyway, she wrote the screenplay for mean girls... there is some funny ass shit in that movie...
it's got a trite plot, but the dialogue's pretty funny...
okay, okay. i won't hype it up too much... but it's funny. my favorite character is kevin g. this indian nerd guy... i won't say anything else about it... i'll stop now.
(watch it!)