la mala educacion
we watched
la mala educacion
last night. i could just be biased because i'm a big fan of
pedro almodovar
, but i really liked it a lot. steve didn't really care for it that much. he didn't tell me why.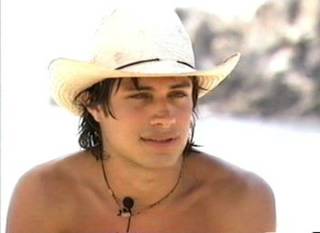 maybe it was because i was drooling. a lot. some gratuitous ass shots. mmm. buttcake. this picture isn't from the movie, but he's still yummy here, too. mmmm... anyway, steve tried to cover my eyes, bwahahahaha... but, i still saw his butt. mmmm.... butt.....
uhm... what was i saying??? oh... the movie's good. yeah. oh, and he makes a beeeyoootiful girl. well, i thought she was hot. i'd do her :P oh wait, but it would be him, so.....
okay, back to the movie... it wasn't as good as some of almodovar's past movies (
hable con ella
,
todo sobre mi madre
) but i still enjoyed it. though, you may not want to trust me on this one. i was blinded by gael's beauty.